iSpyETF
15 years after the tech bubble, the Nasdaq Composite finally closed at a new all-time high. On the same day, the S&P 500 (NYSEArca: SPY) briefly spiked to a new intraday high.
This is not surprising, since we just discussed that 'Under the Hood is More Strength than the S&P 500 Chart Shows' (for how long remains to be seen).
Let's pretend for a moment the S&P also closed at an all-time high, and look at historic precedents when both indexes clocked in at new all-time highs on the same day.
Since the infamous 'sell in May, and go away' period is almost upon us, let's further narrow down our search to matching all-time highs scored in the month of April.
The chart below does just that. The dashed green lines mark matching April highs.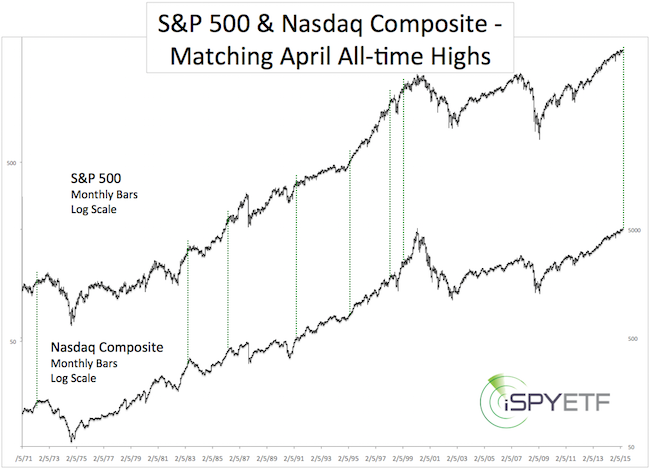 Things always get a bit tight when cramming 41 years of data into…
View original post 138 mots de plus